Here's the next cute installment of new yoga babies in the world!
Liz G., from Healthworks, had baby girl Alice on 11/1.  She weighed 8lbs, 4oz.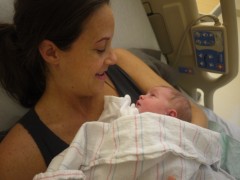 Alison R., from Healthworks, had baby boy Nathan on 11/3.   He weighed 8lbs, 13oz and arrived after Alison was just past 42 weeks!  After a long induction and labor, Nathan was born and Alison writes: "I am sure that I never could have done it without my dedication to fitness and yoga/mindfulness throughout my pregnancy."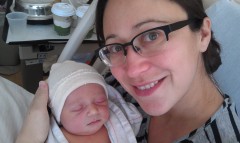 Lora B., from Black Lotus and Karma, had baby boy Gabriel, on 11/5.   She writes:  "We certainly used every pose from the partners prenatal yoga we could remember, and it helped not just our baby but also our connection to each other."
Alison D., from O2, had baby girl Violet on 11/7.    I cried a little when I read what she wrote:  "I will miss the prenatal yoga classes, as much for the focus and energy as for the wonder of being joined by so many pregnant women and all of their beautiful bellies.  I would often look around during class and marvel at what a sight we all were."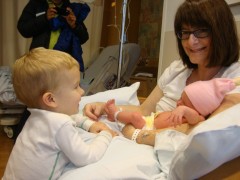 Ruth R., from O2 and Karma, had baby boy Robin on 11/14.   Ruth wrote: "I went into labor at 2:30 am the day after Monday night's yoga practice. Yoga classes certainly helped me labor at home – doing squatting, hip openers, and breathing techniques."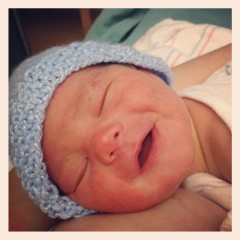 Radka S., from O2, had baby girl Maire on 11/19.   She weighed 8lbs, 7oz.